The government sport funding must be spent on sport and PE provision. There must be clear outcomes in raising standards and opportunities in PE and school sport for all children throughout the Primary Phase. Whilst the school has to spend the funding on improving their provision of PE, they have the freedom to choose how they do this.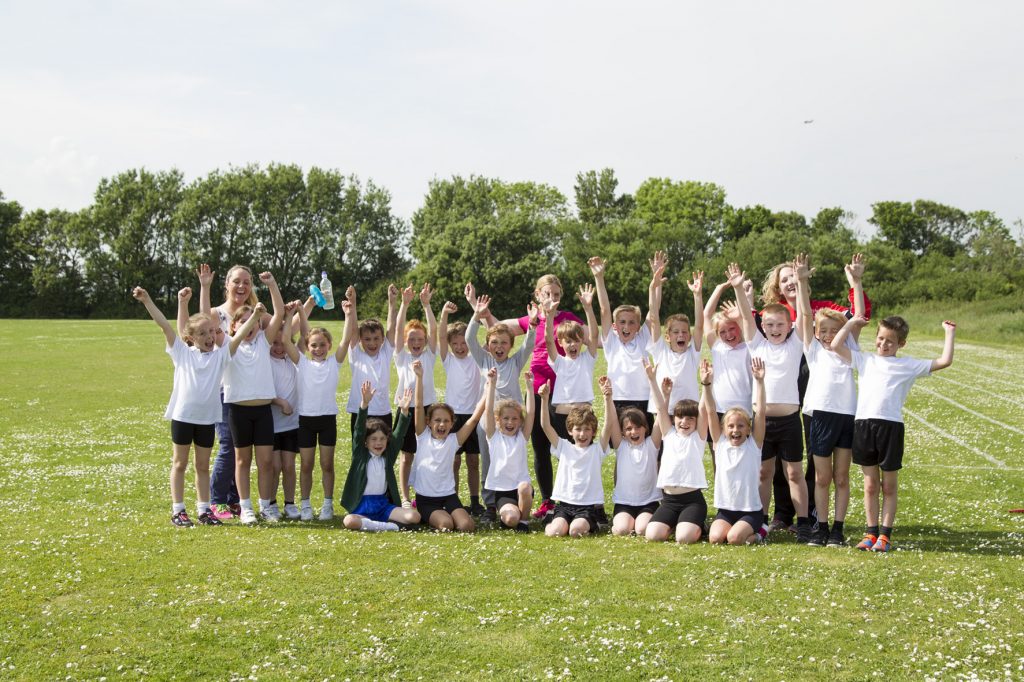 Greatstone Primary School
Primary PE Sport Grant (PPSG) 2017/18
Overview of the School
Total Number of Children on Roll

 

361
Total amount of PPSG received

 

£19,100
Aims and Objectives in Spending PPSG
Aim:
To establish a sustainable, developmental and long term strategy for the success of PE and School Sport for every young person.
Objectives:
PE allocation will be two hours per week.
To increase number of sports available to children of all ages.
To increase teacher's confidence in delivering high quality PE.
To improve the health and fitness of children.
To raise profile of PE and Games within the school community.
To give access to our vulnerable groups within school to access PE and Games opportunities.
To promote competitive spirit across the school community by providing opportunities for competition in a range of sports and participation in inter-house competitions.
Summary of Actions/Initiatives and Spending
PE Premium Expected Outcomes
Initiative/Activity/Objective
Cost
Engagement of all pupils in regular physical activity; kick starting active, healthy lifestyles.
·       Shepway Primary Schools personalised package:

P.E and sport specific courses

Whole school staff training/increase in staff confidence

Whole school curriculum support

Training for children (sports crew, Change 4 Life champions)

Support in improving healthy lifestyle of children

Encourages and organises groups of children to participate in competitive sports against other schools

Exposure to a variety sports

 

Change 4 Life

Club focusing on improving children's diet and physical activity in the long run

Children will be able to apply skills outside of school

Funding resources to help towards creating exciting opportunities

 

SEMH

Encouraging and supporting vulnerable children in participating in physical activity

 

Lunchtime supervisor training

Lunchtime supervisors will be feel confident in encouraging children to become more active during lunchtimes

 

£2,770

 

 

 

 

 

 

 

 

 

 

£800

 

 

 

 

 

 

£2,000

 

 

 

£300

Raised profile of physical activity as a tool for whole school improvement.
Cross Curricular links with PE

iMoves dance, gymnastics and mindfulness package

More active lessons in school to help them lead more active lifestyles

 

Improving attitudes towards PE

Promoting PE and physical activity

Staff PE kit to be worn in all PE lessons to increase children's participation

Spare PE kit for all year groups

 

Cost of trophies and medals, PE display board

To encourage children to participate in intra-school competitions

 

£3,000

 

 

 

 

£500

 

 

 

 

 

£100

Increased confidence and knowledge of all staff teaching physical activity.
Staff training and CPD

PE subject leaders

Teachers will feel confidence in delivering a variety of active lessons in indoor and outdoor PE (e.g. iMoves training to enhance dance and gymnastics lessons)

 

PE equipment

Gaps in sports equipment identified and filled

Teachers will feel confident that they will have the correct equipment when teaching a sport specific lesson

 

£2,000

 

 

 

 

 

£500

Broader experience of a range of sports and activities offered to all pupils.
Specialist instructors/events/clubs

Exposure to unusual sports/specific culture activities (e.g. Bollywood dancing, Bellboat challenge)

CPD from specialists for staff

Broad range of afterschool clubs offered to all children (e.g. cheerleading)

 

£3,000
Increased participation in competitive sports.
Shepway Primary Schools personalised package

 

Transport

Enables children from every year group to take part in inter-school sports competitions

 

 

 

£4,130

 
 
£19,100