Some of you might be struggling to understand why you can't go back to school and be missing your friends and the routine.  It must have been really difficult to adapt to the new way of life and at times you might have felt very trapped and fed up with being 'stuck in' with your family members.
This may have created feelings of anger and frustration and that's ok.  Your grown-ups may also feel like this.  Try to understand that they are trying to juggle looking after you, the house, themselves, their job – and now they have had to be teachers too!
Below are some links to resources that might help you to deal with these feelings and try to contain or control them as well as help the household to be a calm and nice place to be, for everyone. 
A story about identifying your feelings
An anger meter – try not to display your anger in a negative way but let others know how you are feeling, visually with this meter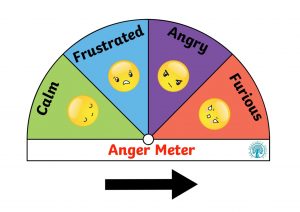 Your grown-ups may want to take a look at this online webinar to help with home schooling responsibilities: Please click the link to follow it online.
https://kentresiliencehub.org.uk/resilience-webinar-for-parents/
Stories for young children about what to do to show people you care them during the pandemic: