We are extremely fortunate to have our own full-sized catering kitchen on site where we cook all food from fresh using local produce where possible to support local businesses. Parents are able to order meals for their on-line and the menu is shared with you in advance. There is always a main meal and a vegetarian option as well as jacket potatoes if children would prefer. Salad and vegetables are served daily and there's also a choice of desserts which includes fresh fruit, yogurt as well as a further main dessert option.
Packed lunches
Alternatively, children can opt to have a packed lunch if they prefer and we encourage parents to include healthy options please. Fizzy drinks are not permitted.
Free school meals
All Key Stage 1 children receive a free school meal. We encourage all parents of children in Key Stage 2 who think that they may qualify for free school meals to apply for them, even if your child does not intend to take the meal. Registering your child can make a big difference to the amount of money given to the school to educate your child.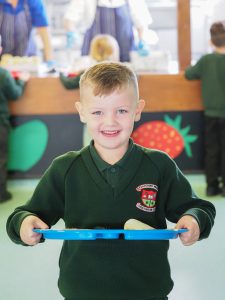 School Dinners cost £2.30  per day. Credit can be added to your child's account via ParentMail our secure payment solution.
You can also pay with cash at the school office to top up your child's account.
http://www.kent.gov.uk/education-and-children/schools/free-school-meals
Your child maybe eligible for free school dinners please use link above or check at the school office.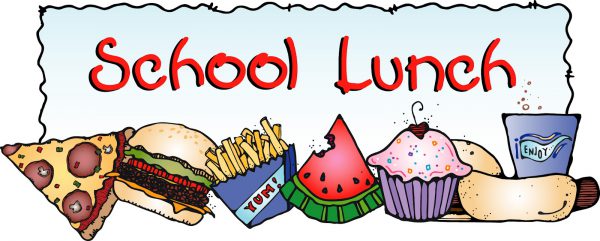 Served Daily: Salad, Bread & Butter, Jelly, Yoghurt, Fresh Fruit Special dietry requirements catered for with notice
MONDAY

TUESDAY

WEDNESDAY

THURSDAY

FRIDAY

WEEK 1

Cornish Sausage Roll Cheese & Pepper Roll

Chicken Goujon Wrap Fish Finger Wrap Veggie Wrap

Chicken Korma Curry Cheese Flan

Beef Bolognaise Pasta Bake Pasta Shells in Tomato Sauce

Beef Burger Veggie Burger Fish Stars

Spiral Pasta, Country Mixed Vegetables

Smile Potato Shapes Cucumber & Sweetcorn

Steamed Rice Broccoli & Carrots

Peas & Sweetcorn

Burger Bun & Chips

Choc Ices

Homemade Biscuits

Fudge Brownie

Iced Sponge

Chocolate Mousse Slice

WEEK 2

Chicken Masala Curry Macaroni Cheese

Steamed Rice Sliced Beans & Carrots

Vegetarian Battered Dipper Wrap

Fish Wrap

Seasoned Potato Wedges Coleslaw & Sweetcorn

Roast Sausages Quorn Sausages

Penne Pasta, Country Mixed Vegetables

Pork Meatballs in Tomato Sauce Vegetable Cheese Bake

Steamed Rice Peas & Sweetcorn

Hot Dog Veggie Dog

Jumbo Fish Finger

Hotdog Roll & Chips

Jelly/Fruit/Yogurt

Shortbread Biscuits

Sprinkled Sponge

Chocolate Orange Cake

Caramel Shortcake

WEEK 3

Tuna Pasta Bake Tomato & Herb Pasta

Chicken Fillet Wrap Fish Finger Wrap Veggie Wrap

Minced Beef Cobbler Vegetable Ravioli

Cheezy Pizza Jacket Potato with Tuna or Baked Beans

Beef Burger Veggie Burger Fish Stars

Peas & Sliced Beans

Diced Potatoes Sweetcorn & Croutons

Country Mixed Vegetables

Pasta Spirals Peas & Sweetcorn

Burger Bun & Chips

Iced Doughnut

Chocolate Chip Cake

Jelly/Fruit/Yogurt

Fruit Flapjack

Chocolate Ice Cream tubs

We are proud of our uniform and the sense of belonging it instils. We expect all children to wear uniform and all parents / carers to support the school in this matter. Our uniform is simple, comfortable and flexible.
Bottle Green V-neck jumper or cardigan
Bottle Green polo shirt or White shirt and school tie (not white polo shirt)
Dark grey/black school trousers/skirt/shorts
Green gingham summer school dresses
Sensible, plain black shoes/trainers or sandals (socks to be worn)
Embroided/logoed uniform is available to order via our uniform suppliers, Brigade or My Clothing. 
PE Equipment
Indoors:
Plain black shorts, plain white T-shirt, bare feet
Outdoors:
Plain black shorts, white T-shirt
Sweater or tracksuit for colder weather. (No slogans or big logos)
Plimsolls for indoor use and trainers (separate from everyday wear) for outdoor, footballers must have boots and pads.
All items of clothing must be clearly marked with your child's name.
Hair
Long hair must be tied back and no extremes of fashion are allowed.
Jewellery
No jewellery should be worn except for stud earrings or sleepers for those who have pierced ears, which must be removed by the child for PE.
School Uniform Ordering Information
You can order our embroided/logoed uniform from either Brigade or My Clothing (formerly Tesco). Each supplier has similar items available, varying in quality and cost.
To order school uniform
You can follow the links on our website www.greatstoneschool.co.uk
or alternatively
visit www.myclothing.com or www.brigade.uk.com
Simply go to the website address, then select either 'Find My School' or select Greatstone Primary School from the list and follow the order instructions
We have some remaining uniform items in stock and we will continue to stock school ties, book bags, P.E bags, summer & winter hats. These items are available to purchase via ParentMail only under the payments section under shop.
Please note we are a cashless office and hold no change