Within our school grounds we have a special area dedicated to learning about the natural environment. There is a fire pit and a recently built shelter which the children were involved in building. They have also cleared paths in the wooded area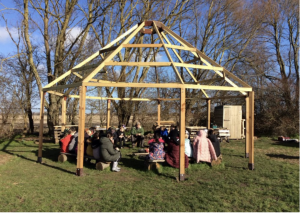 We have a Forest School instructor who organises and implements a Forest School curriculum for all the children. 
https://www.skill-horizons.com/
The outdoor learning activities are planned around class topics and curriculum subjects.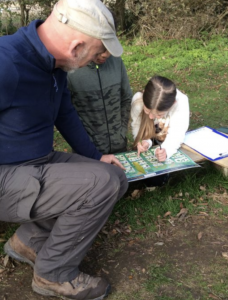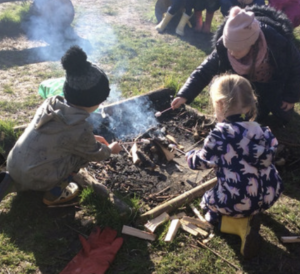 This year, the children have already enjoyed things such as, building dens and fires, making bug houses, preparing and cooking soup, making wreathes out of willow and creating bases representing Roman camps! They have also experienced the seasons at first hand.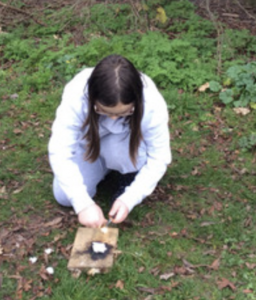 The John Muir Award is an environmental award scheme focused on wild places. It is inclusive, accessible and non-competitive, though should challenge each participant. The Award encourages awareness and responsibility for the natural environment through a structured yet adaptable scheme, in a spirit of fun, adventure and exploration.