The Government believes that the Pupil Premium, which is additional to main school funding, is the best way to address the current underlying inequalities between children eligible for free school meals and their wealthier peers by ensuring that funding to tackle disadvantage reaches pupils who need it most. Looked after children, children of forces personnel and children adopted from care are also included in the grant.
Schools have the freedom to spend this funding as they see fit based upon the knowledge of their pupils needs:
Schools, headteachers and teachers will decide how to use the Pupil Premium allocation, as they are best placed to assess what additional provision should be made for individuals (Source DfE website)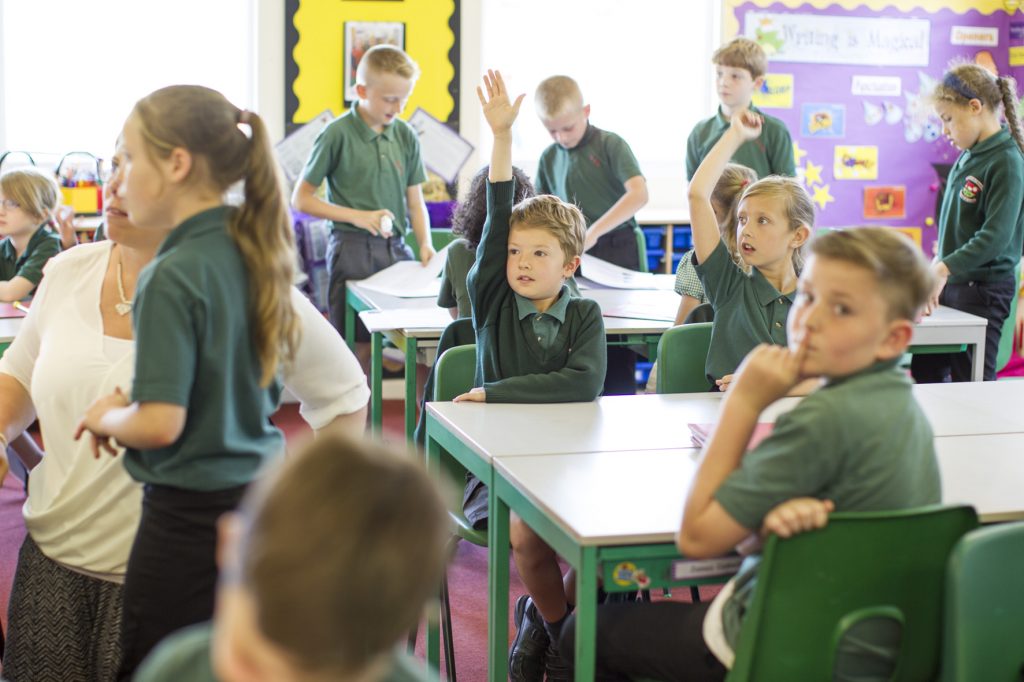 Greatstone Primary School
Pupil Premium Strategy Statement 2017-18
1.    Summary Information

 

 

School
Greatstone Primary School
Academic Year
2017/18
Total PP budget
£110,566
Date of most recent PP Review
June 2017
Total number of pupils
360
Number of pupils eligible for PP
59
Date for next internal review of this strategy
December 2018
2.    Current Attainment
KS2 2017 Test Summary Information
 
Pupils eligible for PP
Pupils not eligible for PP (national average)
% achieving expected standard or above in reading, writing and mathematics
38.5%
67.3%
% achieving expected standard or above in reading
79%
76.7%
% achieving expected standard or above in writing
71%
81.0%
% achieving expected standard or above in mathematics
43%
80.1%
KS2 2016 Progress Measure Averages
Group Focus / pupil number
Reading
Writing
Maths
Pupil Premium
14
0.04
0.40
-5.13
Non Pupil Premium
38
-0.16
1.19
-2.01
 
 
 
 
 
 
 
3.    Barriers to Future Attainment
In-school Barriers
A.    
A language deficit both in vocabulary and in the ability to manipulate language for effect.
B.    
Levels of resilience, low self-esteem and social emotional and mental health (SEMH) for some pupils (including those eligible for PPG) are not as strong as they could be; this leads to fixed mind sets, an over-reliance on adults and a detrimental effect on academic progress, with children feeling defeated when faced with challenging tasks.

 

Some pupils have low self-esteem, which affects longer-term achievement.

C.
Access to high quality first teaching for all combined with a lack of metacognitive strategies
External Barriers
D.
Parental engagement with school and perceptions of education
E.
Limited cultural experiences and enrichment opportunities that limit knowledge and understanding.
4.    Desired Outcomes
Success criteria
A.     
Improved language skills (Speaking and Listening and Comprehension)

Increased number of pupils reaching 'greater depth' across the curriculum

All children attain expected within the prime areas of Listening and Attention, Understanding and Speaking

There is no gap between the percentage of PP children attaining GLD and national percentages

Outcomes at KS2 show an increase of 10% in reading, EGPS and maths at the higher level

 

B.     
Develop growth mindsets in pupils eligible for PP which will improve levels of resilience, self-esteem, determination and independence.

 

The resilience, self-esteem, determination and growth mindsets of pupils eligible for PP in learning situations will be improved. Attainment and progress for these (and other) pupils is improved.

 

C.     
All pupils access high quality First Teaching
Pupils take ownership of their learning and are able to recognise their progress and use this as a springboard to independence.

 

Pupils make consistent progress and outcomes are improved by at least 20% in Mathematics at KS2 and by 10% combined reading, writing and mathematics.

Percentage of pupils attaining Greater Depth is increased by10% for EGPS and Maths at KS2

 

All teaching is at least Good

 

D.     
Increased parental engagement through workshops
High attendance at workshops

 

Evaluations and parent questionnaires show that parents welcome support with their child's learning

E.     
Pupils are exposed to a wide range of social/cultural and sporting experiences
Pupils attend events/visit places they would not normally be exposed to.