Before the snow came we managed to spot shapes on our playground and in the local environment
We pay attention to details
Making marks on things is one of our favourite things to. This week we had painting onto clingfilm, in snowy dust and using our hands and feet on paper on the floor.
We find new ways to do things
Gotta love the snow!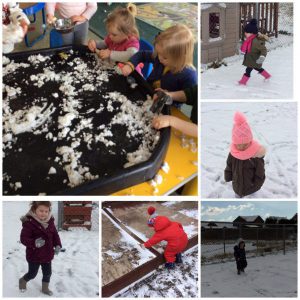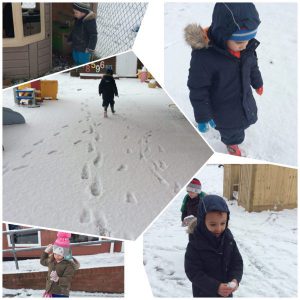 We engage in new experiences and take a risk
We show curiosity
Whilst it was freezing on the outside we took part in lots of warm inside activities. We explored magnets and metal objects, made roads and assault courses and put objects in to size order on the Interactive Whiteboard.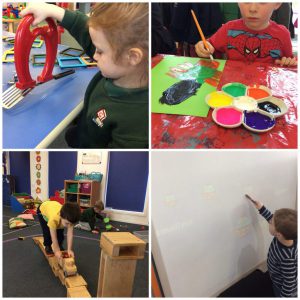 We maintain focus on an activity for a period of time and are not easily distracted
The Stick Insects still needed looking after in the cold so we collected more shrubbery for them to eat and gave them cuddles to keep them warm.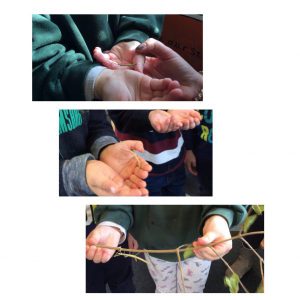 We show high levels of energy and fascination